Where life is worth living: Hiking in South Tyrol's Val Gardena
When I think of South Tyrol, I think of majestic mountain ranges, lush green meadows and chamois on the slopes. I think of fresh mountain air, stinky cow dung and blossoming edelweiss. When I think of South Tyrol, what comes to my mind is sweet Kaiserschmarrn and a hearty snack of bread and cold cuts. And of course fresh milk directly supplied by local farmers and Forst, a local beer that tastes best every day, because you had to earn it first. When I think of South Tyrol, I think of Val Gardena, a strip of land that has a lot to offer, what makes life worth living.
The best way to get there is from Waidbruck in the Eisack valley. A narrow gorge leads into this 25 km long valley right in the heart of the Dolomites, where I've spent so many summers since I was a little boy. In Italian, this valley is called Val Gardena and in Ladin Gherdeina. Ladin, that is the language of the approximately 10,000 inhabitants of Val Gardena, that live in the three municipalities of Ortisei, St. Cristina and Sëlva/Wolkenstein – three idyllic villages surrounded by a 3000-meter high mountain group.
When the mountain calls, visitors won't be long in coming. And in this case, the Geisler peaks, the Sasso Lungo and the Sella group call very loud and just beg to be climbed. Thousands of nature lovers come here every year and thereby honour the great Luis Trenker, the veteran of hiking and eternal son of Ortisei.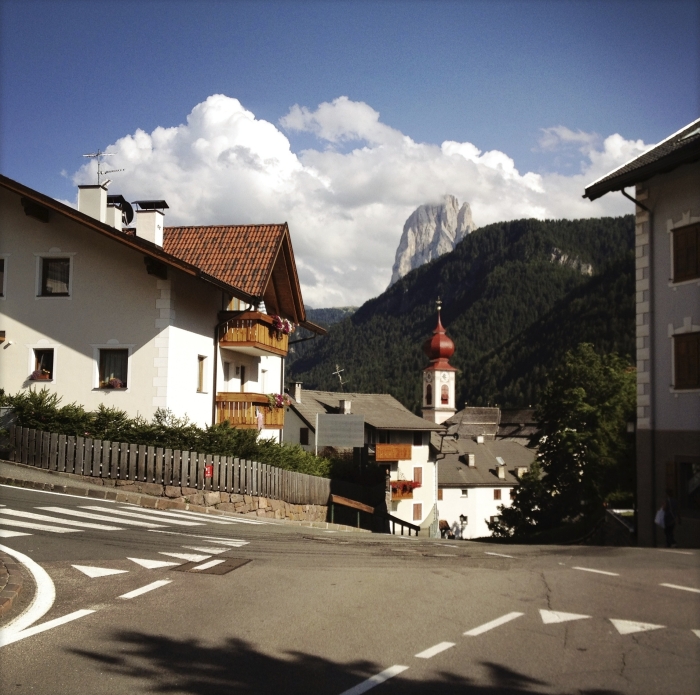 Val Gardena offers a variety of opportunities to indulge in Wanderlust at different levels of difficulty: from family-friendly to high alpine. For those of us who are not used to everyday outdoor sporting activities, there are plenty of easy day hikes. For example, the family-friendly Raschötz Trail and not to forget the famous Adolf Munkel Trail beneath the majestic Geisler mountain group.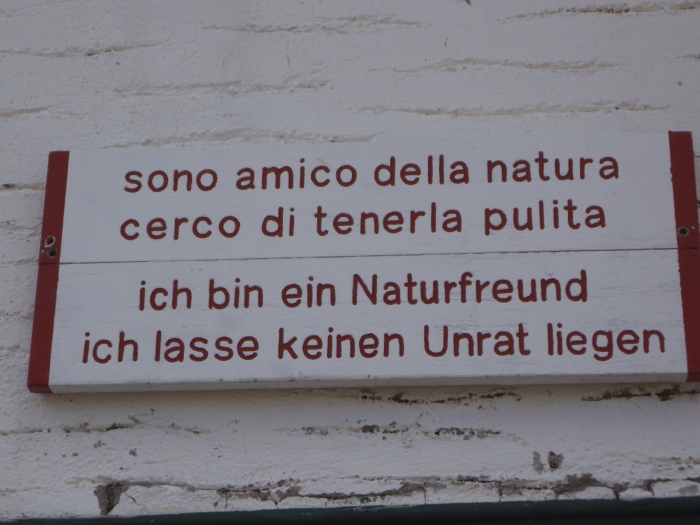 This hiking trail is on one of the most spectacular ones in the Dolomites, will at a leisurely pace will take you about four hours and leads from the top station of the Raschötz/Rasciesa train first to the summit at 2281 meters and further to a nearly level trail along willow slopes, pines and alpine roses until you will reach the Broglessattel. Here you will find a refuge hut that invites you to relax and to have an original Kaiserschmarrn, one of the region's most delicious dishes.
After your break, just walk off your meal by taking a one hour stroll back into the valley.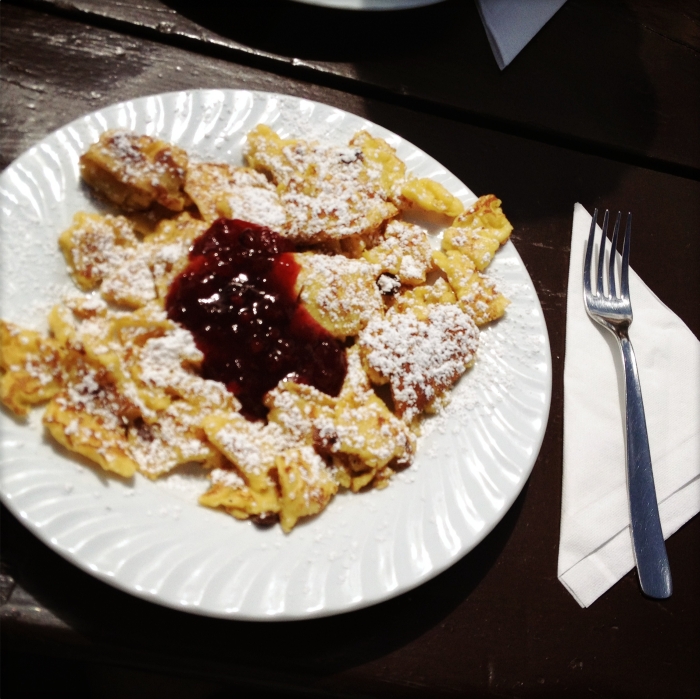 Another half-day hike that I can totally recommend leads you from the top station of the Seceda, which can be reached with a huge gondola, down a vast pasture lands. Here you can spend hours comfortably putting one foot in front of the other without really getting out of breath.
At least as well known is the magnificent Alpe di Siusi plateau at the foot of the Sciliar – Europe's largest mountain plateau. The gondola in Ortisei brings adventurous visitors up to the mountain station, where they can expect a panoramic view to the Sciliar group with the bizarre Rosszähne mountains and over to the mountain massif of the majestic Sasso Lungo, the flagship mountain of Val Gardena.
With 3181 meters of altitude, this alpine classic is one of the mightiest mountains of the Dolomites and, together with its neighboring peaks of Plattkofel an impressive mountain range that you can wander around in nearly six hours walk.
But only if you are good in hiking. Because the Sasso Lungo really demands everything of you. You start at the top of the saddle and look down an extremely steep and rocky canyon that turns into a black run in winter times.
Nevertheless, those who still dare to climb down the path after this terrifying sight, will later feel what they have achieved; exactly at the moment when they come back to the hotel with swallen feet after a day with clear mountain air, and get what they deserve: an extra luxurious and hearty meal.
South Tyrol definitely is a great place to take a break from everyday life and to let your spirits flow in the fresh mountain air.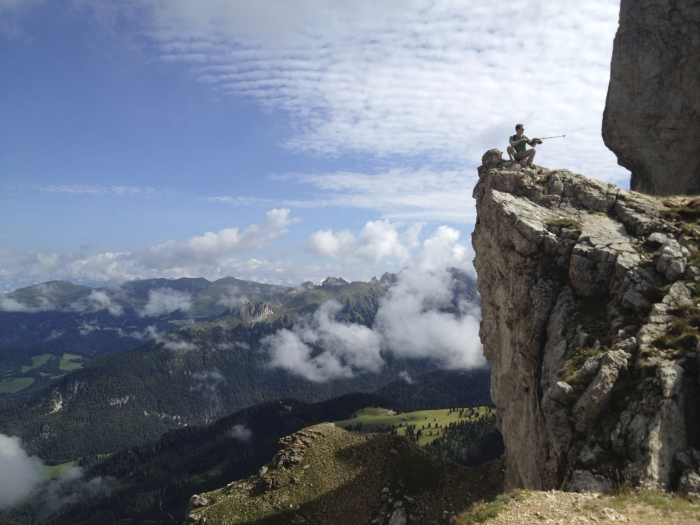 And later, when the day finally comes to an end and the gondolas stand still again, everyone experiences their own moment of bliss. Namely, when your view rests on the Alpine peaks that glow in the sunset, when you start getting a somehow magical and pleasant feeling, and when the well-deserved local beer in your hand makes you forget the pain in your legs.
HARD FACTS
How to get there: Take the Brenner Pass (A22) and the exit Klausen-Gröden. From there it is only 15km along the high road to Ortisei.
Transport: The Valgardena Card is a 6 days ticket for the unlimited use of cableways, lifts and bus services. It's valid from mid June to the beginning of October
Map: www.val-gardena.com
Have you been to South Tyrol? What anekdotiques and tips do have from there? Leave a comment!
Enjoyed this article? Follow me on Facebook and get notified about new posts!