Crazy gamblers, huge buffets and lots of Bling Bling: Welcome to Macau
What makes Macau so special? Is it the idyllic setting in the Chinese Pearl River Delta? Is it its proximity to Hong Kong? Or the fact that millions of Chinese businessmen come here every year to try their luck at the casino or dance and drink the night and their loss of cash away? One thing is for sure: Macau is slightly different from all the Chinese cities you may know.
Just like it's big neighbor Hong Kong, Macau is a Special Administrative Region of the People's Republic of China. It may not be as big as all the Chinese mega cities, in fact it rarely has no more than 600.000 residents, but for many this city is the dream city. As it is a renown gaming destination in Asia, Macau is also called the Monte Carlo of the Orient. Although the city itself looks much more like a Chinese Las Vegas.
With more than 30 casinos, it's no wonder, that Macau's economy is largely based on tourism and gaming dollars. Or let's say it straight: Macau is a money making machine.
Nevertheless, you don't need to be a Blackjack or poker fan to have fun in this bustling city. At least, it's worth to make a stop at the huge casino halls with people from the most different countries (and a hell of lot of Chinese) taking a chance at the tables and machines.
Besides all these huge gambling halls there are even more resorts and hotels including many big names like Las Vegas Sands, Wynn or Galaxy. And most important, these chains do not just have a hotel here, it's mostly the most impressive one in their portfolio. Rumor has it that they are even much more impressive than those in Vegas.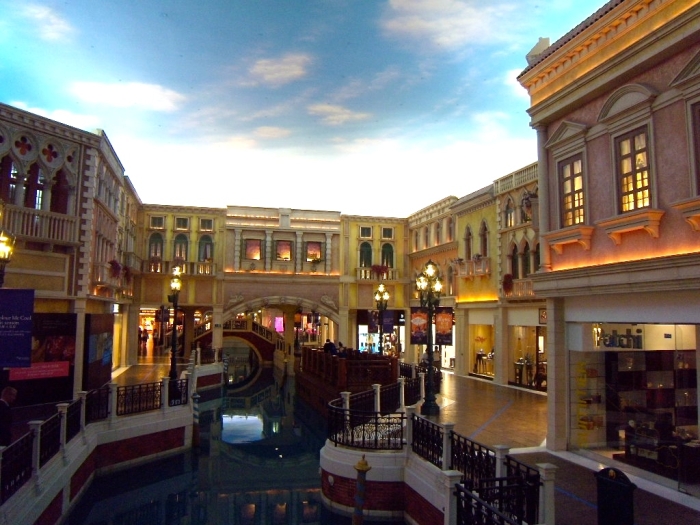 When it comes to hotels, there is one that can not be denied: the Venetian. This one by the Las Vegas Sands group is probably the most well-known hotel of the city. Guess why? They build Venice into the hotel. Yes, damn right, the italian city. The whole interior is modeled and designed to look like Venice.
Make a gondola ride on the canals, have a dessert at the ice cream parlor or eat your way through this italian dream. Isn't this a little bit awkward, you ask? Yes, it is. And funny. Maybe it's this mixture of WOW and WTF that makes this place so special. In any case it's worth a visit.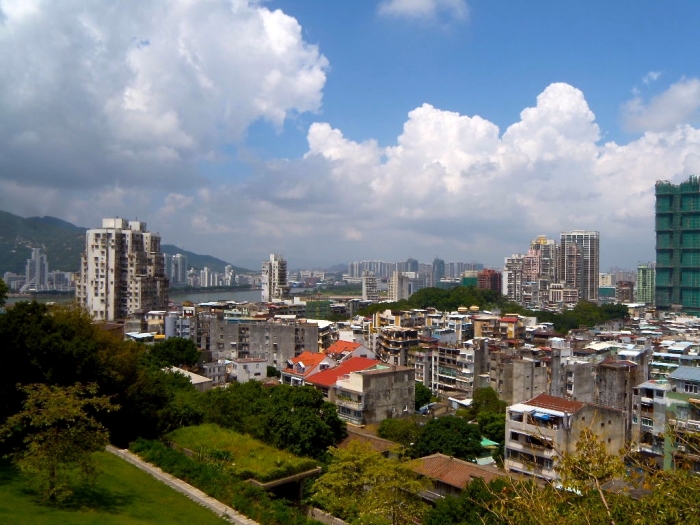 However, there are other things to do in Macau that can make your day: nice walkways, huge shopping malls, impressive performance shows or the biggest restaurants in the word.
Yes, you have read correctly. The Grand Lisboa is home to one of the largest buffets in Asia: the Grand Buffet. Imagine several hundred meters long tables full of dishes. You can literally eat your way through an impressive array of cuisines from around the world. I remember having soups, Chinese dishes, Italian, steak, lobster and enormous amounts of Sashimi. With at least 1,000 guests dining in this place every night (!) it's as noisy as you would expect. Seriously, there are not enough words to describe the awesomeness of this place.
And you'd better plan for a long walk through the city after dinner. Believe me, you will deserve it. Aside from that, the whole city transforms into an amazing collection of iconic neon lights at night time. You definitely don't want to miss that.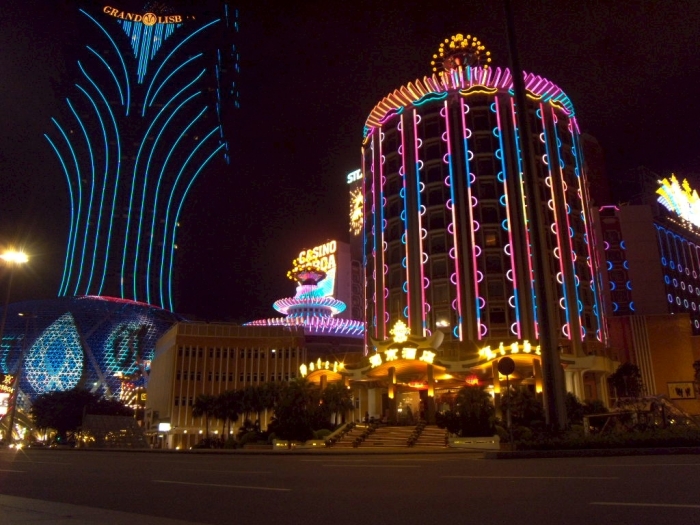 If it's not too hot, and it can be very hot and humid subtropical, you should go for a stroll around the old parts of the city that it mostly owes to the fact that the Portuguese came here in the mid-16th century. The mix of Chinese and Portuguese cultures and religious traditions for more than centuries has left Macau with an inimitable collection of historical properties.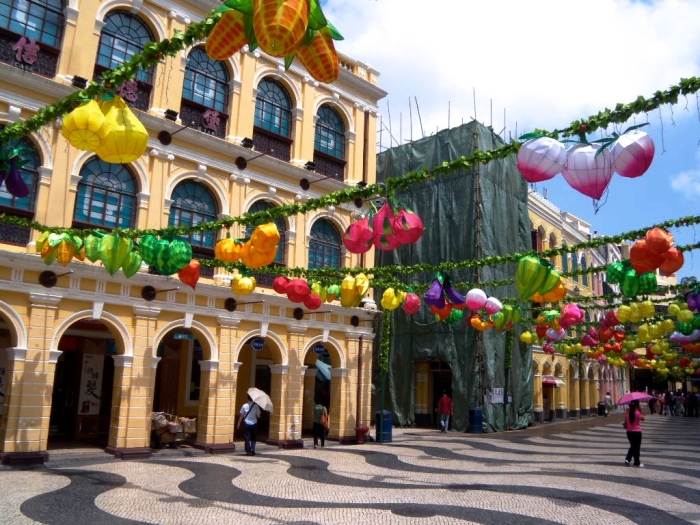 Visit busy Largo do Senado, a slice of the Mediterranean in China. It is a square that is paved with a wave-patterned mosaic of colored stones created by the Portuguese. Enjoy cobblestone streets and beautiful colonial buildings that line the square and give it a somehow lazy, laid-back charm.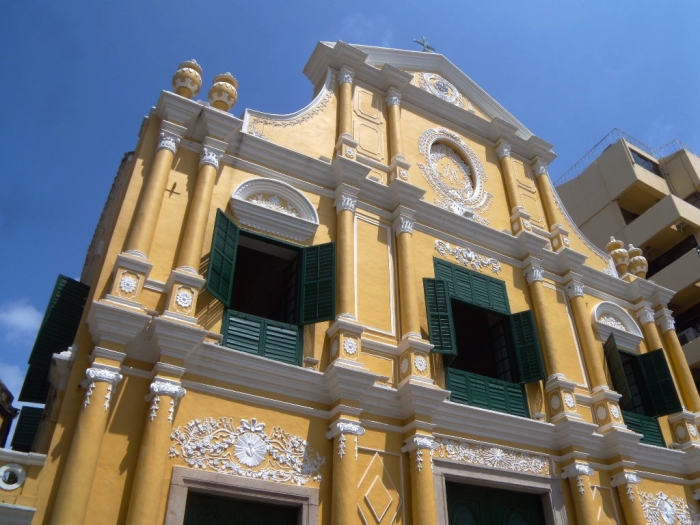 Walk along Avenida de Almeida Ribeiro, follow Calçada do Tronco Velho to the Church of St Augustine and don't miss the most treasured icon of Macau, the ruins of the Church of St Paul. Originally built in 17th century, it was destroyed by fire in 1835 and what remains till today is the ornately impressive façade, that stands in the middle of nowhere, somehow lonesome and wistful.
And last but not least, there is something else that you can find here in very high numbers: jewelry stores. But these do not provide new goods, but usually pawned ones. Quite a few visitors gamble away even her wedding ring. See, while in Macau dreams live 24/7, the trouble is already waiting back home.
Have you been to Macau? What anekdotiques and tips do have from there? Leave a comment!
Enjoyed this article? Follow me on Facebook and get notified about new posts!