An enchanted evening: Sigur Rós at Théâtre Antique d'Arles in southern France
Ancient theaters are magical. They somehow have a narrative power. Immediately one thinks of small dramas and big fights, of opera singers and gladiators. The Théâtre Antique in Arles, a small town on the edge of the Western Provence is one of those arenas. And yet it has always been in the shadow of a much more magnificent amphitheatre, not 50 yards away.
Nevertheless, for their last year world tour the Icelandic band Sigur Rós decided for the smaller brother. So on a warm late summer evening I went to a concert that somehow made the place even more magicical than it already was anyway.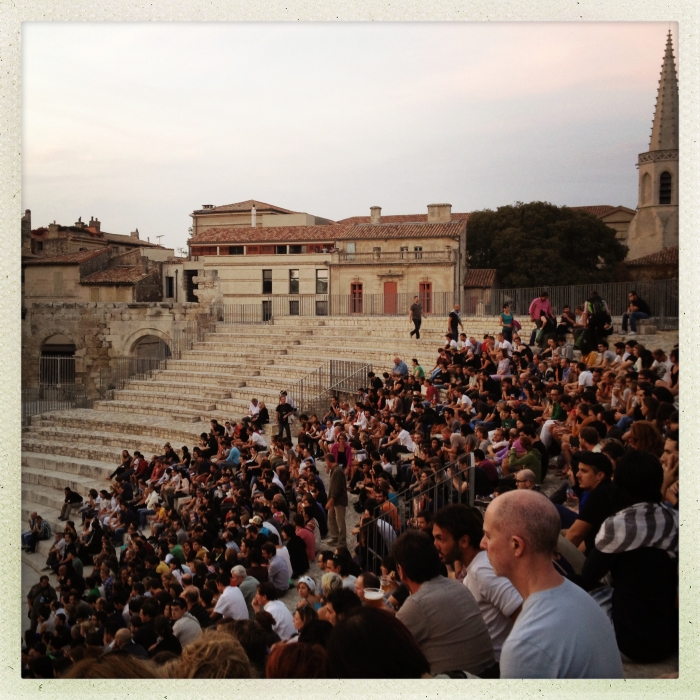 The ancient theater, of which only two Corinthian columns, a tower, the orchestra and the lowest seat rows of the audience semicircle are preserved, still offers thousands of seats. No wonder that we first had to queue to get into it at all. The ancient Romans probably would have never imagined that once a bar code would be enough to enter.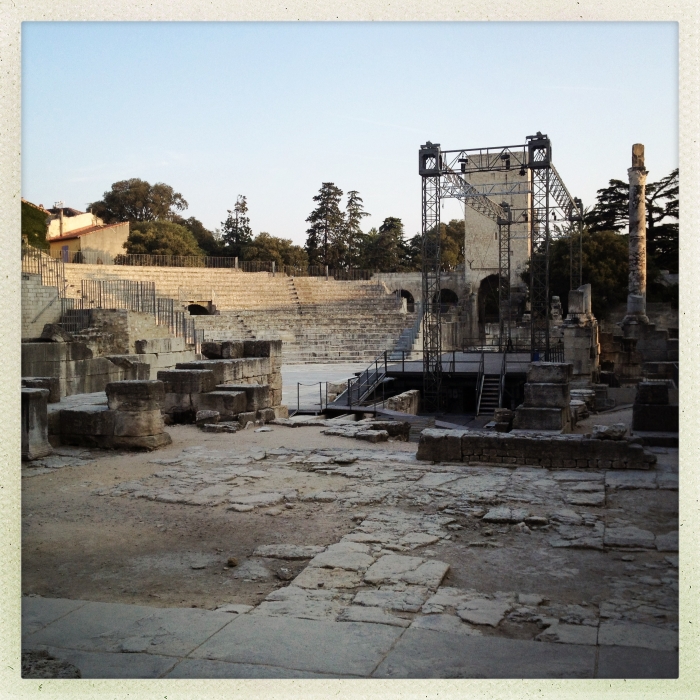 There was no opening act, but a unique sunset behind the old ruins. Or was that already for the concert? Suddenly they stood on the stage bathed in cool light: slender, almost something quaint-looking men, accompanied by a string quartet with coequal appearance. And from now on, no whisper was heard and no phone was ringing. From now on only one thing was evident: magic, or any other pompous word that is not quite sufficient to describe what happened here the rest of the evening.
How we sat there with open eyes, hour chins rested in our hands, listening to the sound of this band. A sound that once made this band famous as musician whose songs can not be covered by anyone. Spherical, melancholic melodies alternated with effervescent choruses, when singer Jónsi layed his wistful falsetto voice over the creaking sounds, that came over the arena like a thunderbolt. And so came a flash light, that happened so instant, that it took our breath away. From time to time, the singer took a violin bow himself and thus played his electric guitar like an old oak, whose days are numbered.
One thing is for sure: If there is a band that deserves the word "amazing" it's definitely Sigur Rós. We sat in this enchanted place for over two hours and secretly wished the concert would go on forever. And yet, this evening ended after a series of encores, after shy words of thanks and standing ovations. Sigur Rós had actually managed to make their audience speechless. And so everyone swarmd out into the lukewarm late summer night lost in thought and perhaps even a little bit inspired.
Have you been to Provence in France? What anekdotiques and tips do have from there? Leave a comment!
Enjoyed this article? Follow me on Facebook and get notified about new posts!