The anekdotique travel year 2013 – a retrospective
2013 was an amazing travel year for me, full of well-planned and unplanned trips to 13 countries and four continents. But enough numbers for now. Believe me, I'm a little bit surprised, how full of great journeys, small weekend trips and unexpected other travels this year came out to be. But let's start from the very beginning…
Anekdotique January: Servus Munich

The first month of 2013 took me to Bavaria – or being precise – to Munich in order to visit a good old friend, to stroll around the daily food market Viktualienmarkt and eat lots of delicious Leberkässemmel (an addictive bun with a special kind of meat that consists of corned beef, pork, bacon and onions). I'm not really sure why, but somehow I love the easygoing flair of this city with a heart close to nature and hearty meals.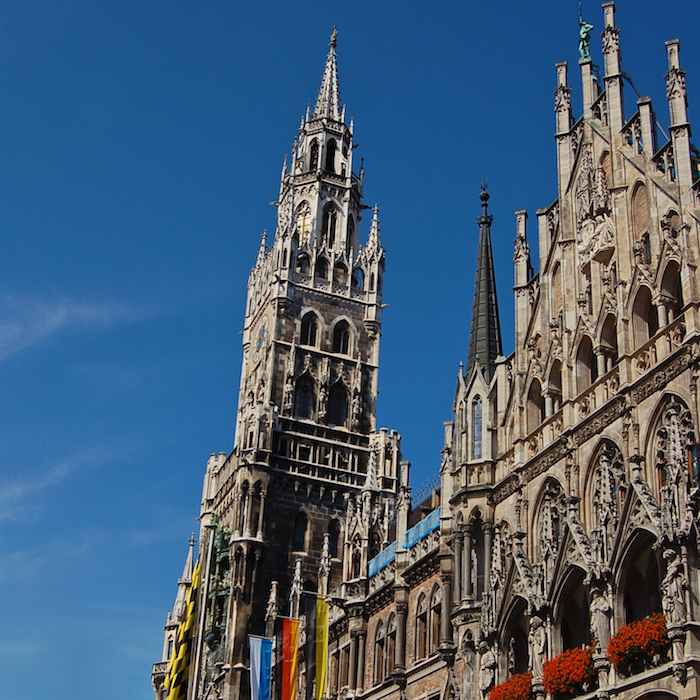 Anekdotique February: England Calling – From Manchester to Liverpool

Two weeks later I went to Manchester for the first time in 16 years. Although it has only been a weekend trip, it was a real compact English infusion. With English breakfast in the nicest pubs in town, with lots of pints and, of course, with light rain. Well, England… I didn't expect something else. But then again, it was just right the way it was. Imagine, I even made it to Liverpool to finally visit the famous Beatles Museum. Yeah Yeah Yeah!
Anekdotique March: NYC for a penny and Istanbul for the Köfte

March started with a weekend trip to New York. Yes, exactly: a weekend trip. From Europe. To NYC. How did that happen?
Ask Alitalia. The truth is, that the flights only cost 54 Euro. Cheap enough for a trip to the city that even at my third visit feels like a movie. NYC, I will probably never ever get enough of you. Seriously. More impressions? Check out my New York Diary Part 1, Part 2 and Part 3!
After a weekend in my hometown of Heilbronn in Baden-Württemberg (South West Germany), my second big trip in March took me to Istanbul, the metropolis that since my first visit in 2002 is one my most favorite in the world. So much diversity, so much delicious food, so nice people, so much to discover again and again. Istanbul is a gold mine for explorers.
And after this visit, I can proudly state, that I've finally found great, anekdotique places for probably the most delicious Köfte and Baklava of old Constantinople. Soon they'll be on the blog.
Anekdotique April: Off to China

In April I took the A380 for the first time ever to fly to Beijing to visit my sister and her fiancé. Besides the fact that the look of the city has changed a lot since my visits in 2006 and 2009, it's still as freakin' big, noisy and smoggy as always. Truely anekdotique!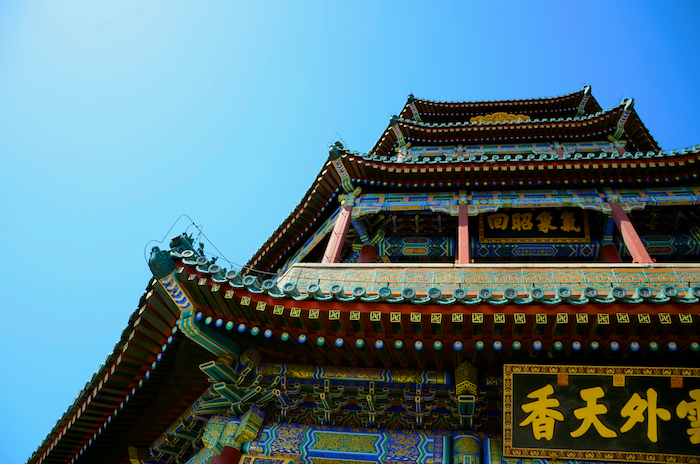 I had two amazing weeks with old friends and family, walked through the Hutongs at sunset, ate the hottest Hotpot, learned how to cook Sichuan, had fun night outs, even funnier Beijing taxi rides, visited the Olympics Park and travelled to the Great Wall of China. While Beijing is constantly changing, I will never get tired of visiting it again and again.
And since it's that close, I even made a two-days stopover on my way back in my probably most favorite city in the world: Hong Kong. Time enough to realize once again, that it needs a lifetime to discover all of it: the small cook-shops, the Kowloon night markets, the sky bars, the mountains surrounding it, the tiny harbors on Hong Kong Island, the hip bars of Lang Kwai Fong, the tranquil streets of Sheung Wan and so much more. Give me a ticket to Hong Kong, I will probably kiss you all over. Just sayin'.
Anekdotique May: To Rome with Love

And then there came the month of May. And with it came the best weather conditions for a six day trip to Rome – the city of love (yeah I know, there is also a little town called Paris claiming this title). The days were full of pizza, pasta, ice cream and my biggest love of all: coffee. Hell yeah, I could stop by every single café there is in the eternal city.
All in all, I had some wonderful days together with my parents living the Italian dream. Just by walking, walking, walking through the oldest streets, the tiniest squares and the most tranquil, anekdotique neighborhoods. Seriously, who needs others, if there is a city like Rome to fall in love with? And then all of a sudden, this whole idea summed up in one great moment.
Anekdotique June: Up up and away to Down Under

June started with a weekend back home in the Schwabenländle and a "business trip" to the idyllic Wolfgangsee Lake in Austria, where I had some nice talks and parties with my good colleagues. And then the biggest adventure 2013 had to offer finally began: AUSTRALIA, mate!
Together with one of my oldest friends and travel partners Roman, I started out to the land down under for the fourth time. First, our road trip took us by car from Cairns up north the coast of Queensland to the rainforest of Cape Tribulation and then all the way down to Brisbane. And yeah, what a bloody long way! And what a great adventure! Full of new friends, unexpected detours, kangaroo steaks, sunburn, long days and sometimes even longer nights.
Not to forget the memorable three-day cruise to the unbelievably beautiful Whitsunday Islands. I've never seen beaches that white since my trips to Kenya and Cuba in younger years.
And, guys, how could I ever forget the group of totally drunken Brits who stood at the ceiling hitting their foreheads with a bear can while bawling English pub songs? True story. Oh my…
Anekdotique July: Summer in Dubai dimension

On our way back, Dubai welcomed us with 42 degrees Celsius. And although it was not my first visit to Dubai, I was pretty surprised how goddamn hot (sorry!) this place can be. Let me swim in a sea of sweat – Dubai is unbelievably hot and humid.
Rarely back from OZ and UAE, I had a wonderful weekend full of barbecue with my old friends from school in Southern Germany and experienced the most memorable concert evening with the one and only old man and his hat: Leonard Cohen.
Anekdotique August: More Music and another European capitol – Copenhagen

This month started just like the other ended: with three days full of great music, namely at Dockville Festival in Hamburg. And it ended with a trip to the stylish city of Copenhagen. With nice food, longish walks and a little bit of shopping.
Anekdotique September: Finding the autumn in Sylt, strolling through Bayreuth and eating my way through heartwarming Vienna

The month of September brought autumn to Germany and to its probably most famous island, Sylt. That's where I spent two days to chase sheep and find out, that the days when it's cold and windy and the barren landscape disappears in uniform grey, can be just right. Because Sylt is where autumn feels at home.
After far north there came a two-day trip to far south and to my girlfriends home town: the city of Bayreuth (and of Richard Wagner). It has a surprisingly old center and psst… lots of Leberkäs-stalls around every corner! Don't miss it!
Finally, September came to an end and sent me to Vienna in Austria to get fat. No seriously, if I'd live in Austria, I would definitely weigh much more. Besides that fact, it turned out that Vienna is a must-see city in Europe: so splendid, so green, so many warm-hearted people. The whole place is just heartwarming. Find out why in my love letter to Vienna.
Anekdotique October: London, the NFL and me

In October the NFL and me took over London. Well, I was just the audience. Or let's say one in about 65.000. But what I experienced was not only a proper game of American Football, but an exhibition of the American culture: big, loud, pretentious and a hell of a lot of fun. Well, except the beer prices…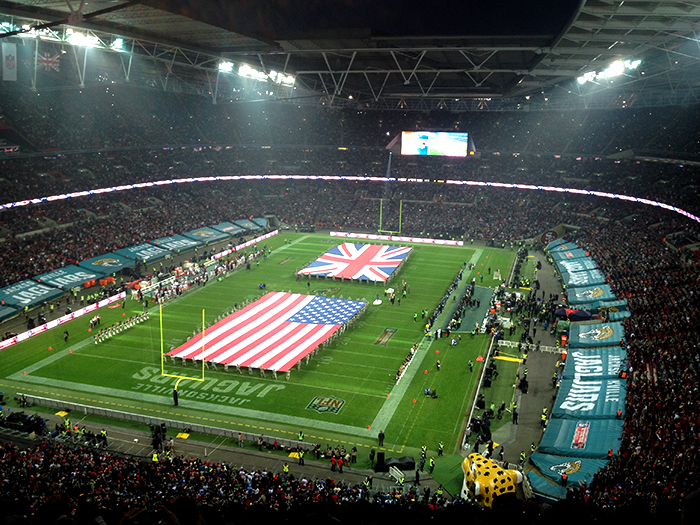 Anekdotique November: Paris, l'amour – and Tyrol, where I lost my heart

Since autumn is just the right time to get sad get out of your comfort zone, I went to Paris for a couple of days and had a wonderful time visiting all the places that I already know and love (Marais, Montmartre and so on), new ones (Montparnasse) and to make new friends. Namely Oscar Wilde and Jim Morrison on the Père Lachaise cemetery. Yes! I finally made my way to that stunning place, that seems to collect all the melancholy that lies in every single poet, philosopher and in Paris itself.
And because November seemed to come out as a month full of love, I flew to Heilbronn again to celebrate my mother's birthday.
And then November came up with the biggest surprise of it all: I was invited by Tirol Werbung to discover the Austrian region of Tyrol and five of the big glaciers it has to offer to winter sport fanatics. The week in the Alps turned out to be an amazing time with some guys that I would have never believed I could get friends with so fast. We had big cars, we had our boards and skis, we had fantastic powder days and Radler-beer nights. At this point, once again, a big Thank you to Tirol Werbung! You live in a wonderful place!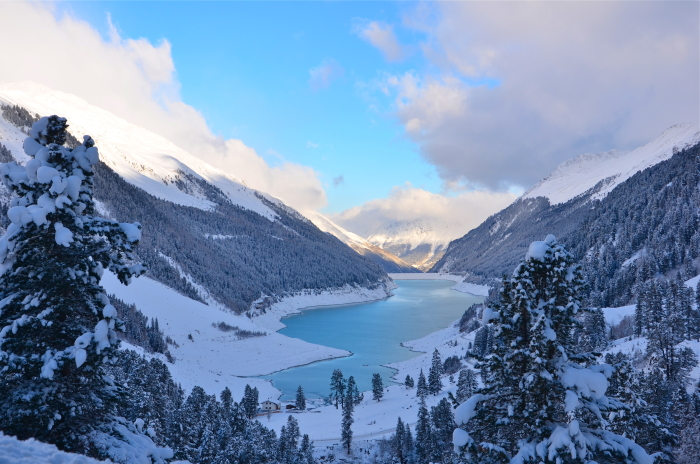 Anekdotique December: The summer part of winter in Thailand

And then all of a sudden, 2013 ended. And after some mulled wine and gingerbread at the enchanted Christmas markets of Hamburg, I headed out to start the winter with some summer. Hello Thailand!
And this is exactly the place that I'm writing these lines that you are reading right now. After Christmas on the turquoise blue Ton Sai Bay of Koh Phi Phi, I just arrived in Krabi yesterday. If you like to follow my trip, check out Anekdotique on Twitter and Instagram and the #anekdotiquethailand.
Well, normally this is the point to get sentimental. Do me a favor… let's get anekdotique instead. With even more travels, more adventures and more anekdotique moments yet to come. Happy New Year everyone! Happy 2014!
How was your 2013? Also anekdotique? What's your favorite travel story? Leave a comment!
Enjoyed this article? Follow me on Facebook and get notified about new posts!