Anekdotique 2014 Travel Retrospective | Part 1
2014 was a truly anekdotique travel year with all-new countries like Iran, well-known like the US and many other trips that brought some unforgettable memories. The biggest change was that I started to work independently as a copywriter and travel writer. And then there was an unexpected hospital stay … Welcome to my big retrospective of Anekdotique 2014 travels, Part 1 (Jan-April).
January – Starting the year in SEA and the Orient
2014 started incredibly warm and humid. Namely in Thailand where I was traveling from Koh Phi Phi to Koh Lanta and the Krabi region together with my family. Besides my very first scuba dive adventure (hell yeah!) and discovering my new favorite Thai beach called Ton Sai Beach we had tons of delicious Thai food that I still dream of, including my new favorites steamed squid with lemon dressing and a vegetarian dish called called Morning Glory. Yumm!!
On our way home we took the chance to make a stopover in the city of Wow's: Dubai in the United Arab Emirates. Although this was not my first time in the sand city, I couldn't help but be totally impressed again by all the skyscrapers, the ten-lane highways and the gigantic malls and bazaars.
To me, Dubai is still a mystery, a mixture of futuresque hyper-modernity and a fairy tale of 1001 nights. I guess I have to stay some more (days and) nights to get to know Dubai well. A goal for 2015 maybe?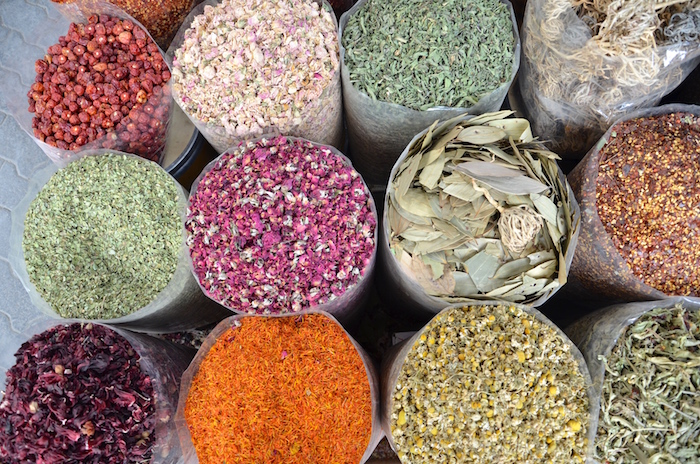 February – Skiing Switzerwonderland
February brought me back to the slopes to Laax in Switzerland, where I stayed in a hotel on top of the mountain with direct access to the ski runs. How amazing! Laax lies in the canton of Graubünden and was a surprisingly picturesque area for winter sports, with snow covering the mountain tops like surreal icing sugar. And so powder-soft that it was a real pleasure to go skiing. Laax, I'll be back!
March – Berlin spring, Turkey off the path and the strange side of Georgia
I spend the first days of March in Berlin, strolling around the Mauerpark, exploring the East Side Gallery aka the Berlin Wall and visiting the ITB, the biggest travel fair in the world, where I had some good chats with exhibitors, tourism boards and travel agents and met a bunch of amazing travel bloggers from all over the world to share my passion for travel.
These days made clear that Anekdotique.com already got out of the teething phase and that there are some amazing adventures to come the next years.

And they started immediately with a trip to the Black Sea Coast of Turkey together with Turkish Airlines. Although this was my 10th trip to the country (I can't believe it myself) I did not have to think too hard to say yes to this uncommon opportunity. The Black Sea Coast region of Turkey is a part of country that tourists normally don't visit.

The region is so wonderfully untouched by tourism, that there is not even a travel guide about that region! I can only recommend the Turkish Black Sea Coast to everyone who wants to see a undiscovered part of Turkey. With the beautifully situated towns of Ordu and Giresun, little fishing villages, the football-crazy city of Trabzon, stunning rock graves and hazel trees everywhere.
The trip ended with Georgia for a day, when I went over the East Turkey boarder to catch a plane back to Istanbul from the weird city of Batumi.
Why weird you ask? Well, the place is somehow very old and very new. New in a way that comes with strange architectural surprises, for example a Ferris wheel built into a skyscraper. Or much more onto a skyscraper.
Nevertheless, Georgia got me hooked and I need to go back to this surprising country anytime soon.
April – Bella Italia and Genuine Dublin
April started with some beautiful days in the City of Turin, the capital of the Piedmont region in North Italy. Fun fact: For the Turin Tourism Board I created the hashtag #TurinToLove … but before I actually went there. Luckily there was no reason to worry, because my trip to Torino was anything but disappointing.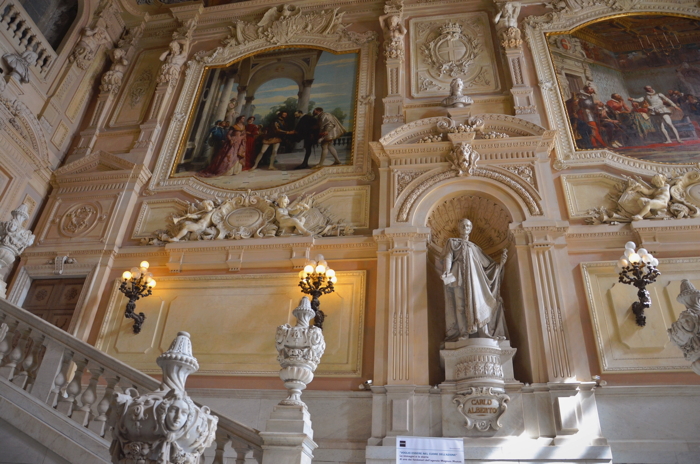 I found myself in a beautiful place full of gorgeous buildings, magnificent palaces, restaurants offering some of the most delicious pasta I have ever tried, and most of all the probably best ice cream of Bella Italia at Gelateria Pepino. In fact ice cream to melt away.
And then suddenly I really fell in love … with the beautiful wooden doors of Turin. Reason enough to spend your day strolling around anekdotique Turin.
And then I finally got my ass back over to Ireland, where I had spend some really good fun days and pub nights last year. This time I visited the Library of Trinity College, had some proper Irish breakfast, went to Temple Bar district and made a day trip to the village of Howth at the sea, which I can only recommend.
Want to know how the travel year continues? Check out Part 2 of the Anekdotique 2014 Retrospective with my first steps in Barcelona, my sisters unforgettable wedding in the US and an incredible trip through Persia.
And find out how my travel year ended in Italy, England and South Germany in Part 3.
More Articles on 2014 Travel:
• 10 of best Thai Dishes you have to try at least once
• A Travel Guide to Ton Sai Beach in Thailand
• Where to eat in Chiang Mai, Thailand
• A Scuba Diving experience near Koh Phi Phi, Thailand
• Burj Khalifa: A giant spike in Dubai
• East Side Gallery: a visit to the old Berlin Wall
• 15 reasons to fall in love with Turin
• The picturesque Doors of Turin
• Gelateria Pepino in Turin: In search of the best Italian Ice-cream