Discover Scuba Diving in the Andaman Sea – an incredible experience near Koh Phi Phi
The small island archipelago of Koh Phi Phi is part of the Kingdom of Thailand, surrounded by the Andaman Sea and just over 45 km from the southern Thai main tourist destinations Krabi and Phuket.
Even before my trip in December and January, I knew that the area has a reputation as a great dive site. However, I did not expect that I would actually do it myself: diving in the open seas.
But yes, I've actually done it, I went diving! Even more than 13 meters deep! With blue spotted rays, filefish, harlequin sweetlips and Nemo. With riffs that deep down into a mysterious dark and with a rich and breathtaking underwater world in which I was allowed to be a guest.
Well, I've noticed that diving is really not that hard to learn. Because on your first dive, your instructor will do the whole job. At a discover scuba diving course you really need nothing else to do than to listen well, have your wits about one, follow the instructions and let yourself fall into the blue depths of the ocean.
But let's start from the beginning.
Step 1: The right diving school, the right diving buddy
First of all, you have to decide for a diving school. That should not be that hard. Because, where there are good diving spots, there are usually also many diving schools. Look for the PADI certificate. They should have it.
If you feel better with an instructor that speaks your language, just ask for it. In most good schools around the globe, there are instructors of nearly any main language, whether in Australia, Mexico, the Maldives or the Philippines.
Also, small groups and a personal reference of the instructor to his students is what make a good diving school.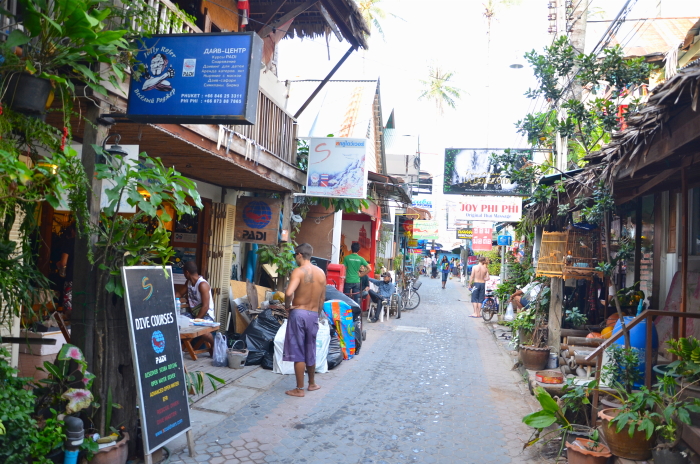 Step 2: Pants down, safety first!
Those who are going to dive for the very first time must be able to trust the instructor blindly. And, of course, he in return wants to get to know his protégé a bit.
So what will happen? You will start talking to each other and fill out a questionnaire about yourself with indication of your address, age, weight and possible diseases, medication or even drug preferences. In fact one does not joke when it comes to those points.
And of course you will be prompted to specify a contact person in case of emergency.
Step 3: If it doesn't fit, use a bigger hammer.
The equipment of a diver includes a handful of things that are still so heavy that you can hardly carry all at the same time: above all, an oxygen tank, a wetsuit, a diving mask, a weight belt and fins. Well, you have to make sure that everything is properly seated and that you feel good with it.
Your instructor will take care of all the rest, such as tubing and a mouthpiece. So don't worry.
Most importantly, do not consume alcohol in the eight hours before the planned dive.
Better party afterwards. You will have enough reasons to celebrate anyway, either a breathtaking diving experience or your own survival.
Step 4: First come, first WOW
There will be no time to sleep late, because you will have to start as early as possible in the morning. It is very likely that you will be driving out to the sea on a larger boat to get to the dive spots, so that several diving courses and schools find space on one ship. So you'll rarely be in a really small group of people.
Step 5: No multiple choice
When diving, you have to know exactly how best to respond in a particular situation and especially so that the other divers immediately understand your gestures under water. To keep it that way, you will be introduced more or less detailed to diving on the way to the dive spot.
What you primarily learn: What is actually happening while diving? How does my body react to the dive? What should I do, if there is water in my diving mask? How do I get it out again? How do I make equalization while sinking into deeper waters? How do I find the hose with the mouthpiece again in case that I have lost it? And on which beach will we actually celebrate our survival together in the evening?
Then you will learn the most important hand gestures, with whom one communicates under water or at the water surface with others: the "Pico Bello"-sign, where you build a circle with your thumb and your index finger, which means "Everything is fine" in international diver language.
Not to be confused with the "Thumbs up"-gesture, that would cause your instructor to quickly/slowly and safely as possible bring you back to the surface. As you can see, it's not the best idea to mix up gestures.
By the way, evil minds could scare the shit out of their diving colleagues by holding their folded hands over their head. That means nothing less than a shark is in sight.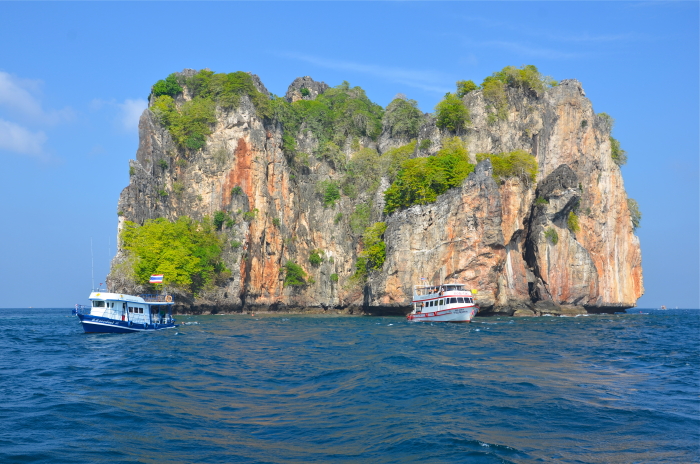 Step 6: Jump! Jump!
And then all of sudden, everybody will start to get ready. You'll force yourself into the presumably still wet diving suit, put on your fins and your diving mask on, take the (beastly hard) oxygen bottle onto your back, bite anxiously into your mouthpiece and then literally fall into the water with a big lunge.
Don't worry about the correct settings such as pressure etc. as your instructor will take care of them.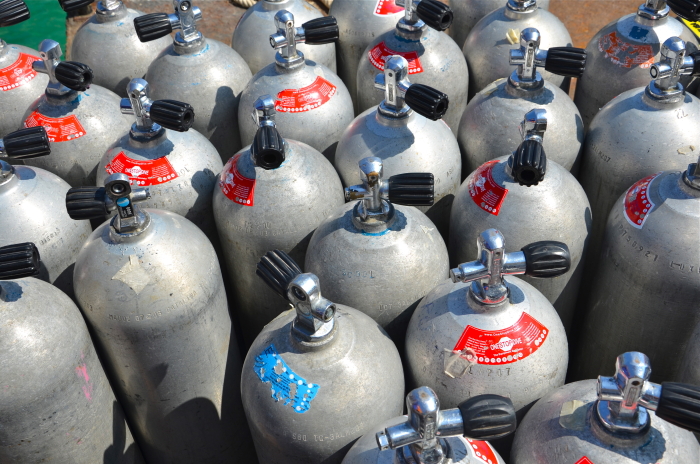 Step 7: Sugar, we're going down!
In the water or on the water surface your teacher and you will once again go through every important step that you've learned sporadically on the boat. Especially what you have to do in case of emergency. And of course, this will be the right time for trying out everything previously learned, just like breathing and equalization while scuba diving and how to remove water from the mask.
And then the big moment will be come in which the instructor let you down into the deep blue sea by letting air out of your previously inflated west.
You will sink and sink even more. And with every meter, your eyes will become bigger and bigger. Everything else cannot be expressed in words. You just have to see and experience it yourself.
Have you ever been scuba diving? What anekdotiques and tips do have? Leave a comment!
Enjoyed this article? Follow me on Facebook and get notified about new posts!