15 reasons to fall in love with Turin
I created the hashtag #turintolove for Turismo Torino e Provincia without ever being in Turin, Italy. High time to go there myself and put this bold message to the test. What I discovered was a place between proud industry and pretty idyll. A major Italian city that makes it easy for visitors to fall in love with. Because Turin is …
… mediterranean!
Turin in Italy is the northernmost major city in Italy. And yet truly mediterranean. Even if you rather feel the breeze of the Alps instead of the sea breeze, the city in the Piemonte region of Italy has a lively, a bit southern flair, that caress the visitors soul. With open street cafes and wooden benches in the sun. With magnificent arcades and cobblestone streets. With ice on the piazza, laughter of young girls in the shopping area and the chatter of elderly people in the park. Turin is full of lust for life.
… alpine!
Everybody knows that Turin in Italy is close to the Alps. But so close? This may be surprising after all. When walking through the old street canyons of the city, you will find the highest mountains piled up at the end of the road: majestic, welcoming and with a bright-white snowy top.
… impressive!
Like other Italian cities like Rome, Milan or Naples, Turin also comes up with really impressive buildings just like the Mole Antonelliana, a major landmark building. And with lots of other solid, epochal walls that glow in the evening sun as if they wanted to prove their radiance on till today. And that actually works quite well.
… delicious!
You can find best Italian cuisine at every corner. And you will probably never be disappointed. Whether it's the noodle factory Pastificio Defilippis where they still roll their gnocchi by hand since 1872, or the Gelateria Pepino, true pioneers in manufacturing incredibly delicious gelato ice cream. They were the ones that invented and patented the famous "Pinguino", the world's first chocolate covered gelato on a stick in 1939 – a must visit if you like ice cream!
And then there lots of manufacturers of hundreds of different sweets, which probably let caries grow just from looking at them. People from Turin in Italy really know how to live a good life.
… idyllic!
Big city? Yes! Stress? Rather less. In many corners of Turin you can find an unexpected peace and beautiful nonchalance. Whether it's Giannis kiosk at the strada or Alessias flower shop on the Piazza, the people of Turin, Italy, are very open minded, love to talk and live for the moment. They still use their old, rattling bikes with pleasure and still buy their bread at the bakery around the corner. Those kind of guys.
… proud!
There are lots of countries that show national pride only every two years for major soccer events. We Germans are the best example for that. People from Turin are quite different. Here the Italian flag hangs high on the balcony. Always. Since decades. Until the color fades. Forza Italia!
… playful!
There are people selling balloons to little boys and girls, in all colors and shapes and almost on every piazza. Somehow that really fits into this surroundings.
… picturesque!
There is one thing Turin in Italy has in common with lots of other Italian cities, it's perfect to discover the city on foot. It works like this: simply walk in any direction and when you reach a crossing, always choose the direction in which it looks even more beautiful. In Turin, nothing is easier than that. Because at each intersection, there's a new side of the city that you haven't seen before. With magnificent churches, artfully decorated balconies and lots of ancient, heavy, wooden doors… Oh how I love the picturesque Doors of Turin! Check them out!
… artistic!
In Torino, things always seem to happen when you least expect them. Especially if you like fine arts. Because in addition to the numerous museums and galleries art even takes place right in the city center. Just like these facial fragments that can be found in the courtyard of the palace.
… historic!
The stones on which Turin, Italy, is built have much to tell. No wonder the city once was the capital of Italy in the 19th century for 25 years, and the region comes up with 17 UNESCO World Heritage sites. What an impressive number! Who would have known that there are huge hunting lodges such as the Palazzina di caccia of Stupini, one of the Residences of the Royal House of Savoy, that the common tourist would have expected probably more in the outskirts of Paris. But on the contrary, Turin is a true treasure trove for anyone interested in history.
… modern!
Where there is much of the old, the young are usually on the rise. Just like here in Turin, where there is a hip cafes scene, more and more small boutiques, alternative art galleries and other innovative concepts.
… green!
Nature is a big topic in this region and that's not only because the Alps are so close. The city has lots of green areas. Perfect places to hang out with friends, enjoy a bottle of vino and the view of the city: for example the Parco del Valentino or the alleys along the river Po.
… hardworking!
The City of Turin in Italy is primarily known as an industrial city. This is mainly because the city council once made up the loss of the capital function with a rapid industrialization. Above all, with the automotive industry and manufacturers like Fiat and Lancia, although some factories have long been outsourced. Of course, this does not detract the pride of the people of Turin on their reputation as a hard-working folk.
… football-crazy!
Also hardworking are the football players of the city, most notably Juventus Turin, whose players have always been football stars and poster boys at once. Some of them quickly became national heroes, some even remained heroes until today and maybe forever, such as Italy's star striker Alessandro Del Piero.
… musically!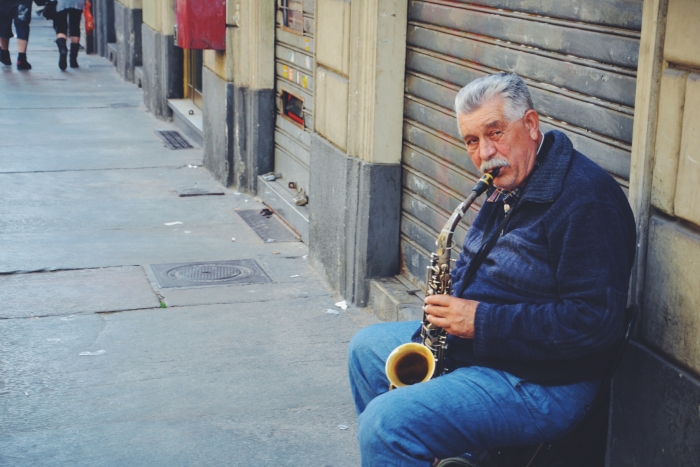 Yes, yet another Italian stereotype. (Good thing, because I would have been disappointed otherwise.) Turin is full of street musicians with basses, saxophones, accordions and lots of wonderful heart-breaking devotion. Very Italian.
Thanks to Turismo Torino e Provincia and Consorzio Turistico "Incoming Experience" for the invitation to Turin and some wonderful days spent together.
In case you like ice cream, don't miss my post about my 5-course ice cream tasting I did in Turin!
Have you been to Turin in Italy? What anekdotiques and tips do have from there? Leave a comment!
Enjoyed this article? Follow me on Facebook and get notified about new posts!