The picturesque Doors of Turin
I recently spent some sunny days in Turin, a surprisingly diverse city in northern Italy, where I discovered something most visitors simply run past: the beautiful doors. Whether in the palace, government buildings, or at private homes, I was quickly reminded of the picturesque doors of Rome: heavy, wooden and colorful. True true storytellers of bygone centuries – finally, most have survived times of war, diseases and poverty.
While wandering through the narrow alleyways and huge boulevards of Turin, I was able to portrait some of the most remarkable doors of the city. Come in!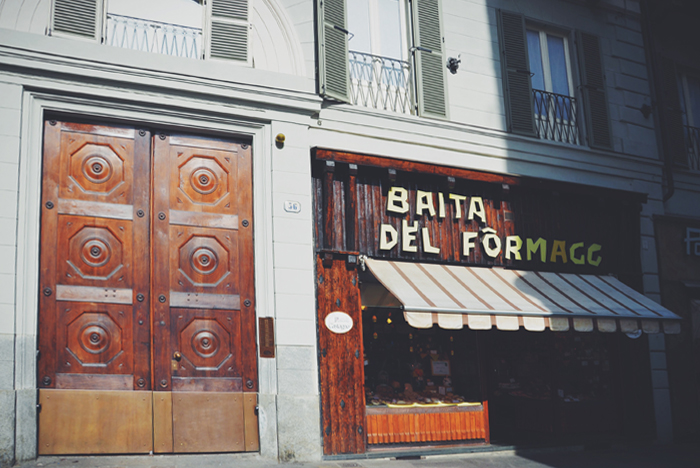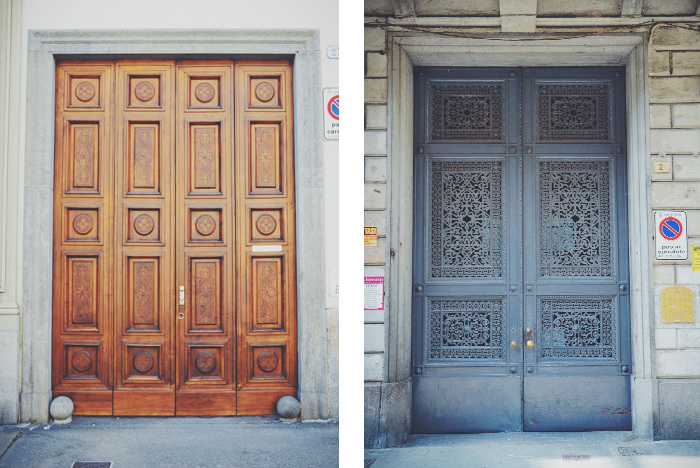 What do you think? Quite inviting, aren't they? Each door has its own character. Each door is a different carved wood. Each door is decorated, lacquered or painted differently. Each door thus tells its own story, and the ones of the house's inhabitants, that it guards so carefully, since ever.
Even the passers-by, young women on their bikes or the smooching couple, seem to be almost benevolently embedded into the picture, as if they were meant to be just there at this very moment.
Just as Turin, each city has its buildings. Each building its very special doors. And each door its own story. You only have to look at it for the story to be told.
Thanks to Turismo Torino e Provincia and Consorzio Turistico "Incoming Experience" for the invitation to Turin and some wonderful days spent together.
Like the doors of Turin as much as I do? Also check out the gorgeous Doors of Rome! An oh, do you like ice cream? Of course you do. Here you can the probably best Italian ice cream: Gelateria Pepino in Turin.
Want to know more about the city and the top sights and must-sees of Turin, or Torino in Italian? Read my recent post about how I developed the hashtag #TurinToLove and found 15 reasons to fall in love with Turin!
Planning a trip to Turin yourself? Leave a comment!
Enjoyed this article? Follow me on Facebook and get notified about new posts!