15 favorite Photos on Instagram 2015
2015. What a year – again! Still can't believe where the last 12 month brought me, from Iran to Jordan, from Costa Rica to Hong Kong, from Ecuador to Azerbaijan, from Chile to Indonesia. But there was even more. The best way to capture all those fantastic adventures was by far my new favorite social media channel Instagram. I hope you enjoy my best travel snaps on Instagram 2015 and the Anekdotiques behind it.
To be hontest, I am not quite sure how, but 2015 came up with some big surprises. The only trip that was actually planned was my second one to Iran, only 7 month after I did my first steps in Old Persia. And this is where it all began… read on!
1. Rocking the Rayen Castle, Iran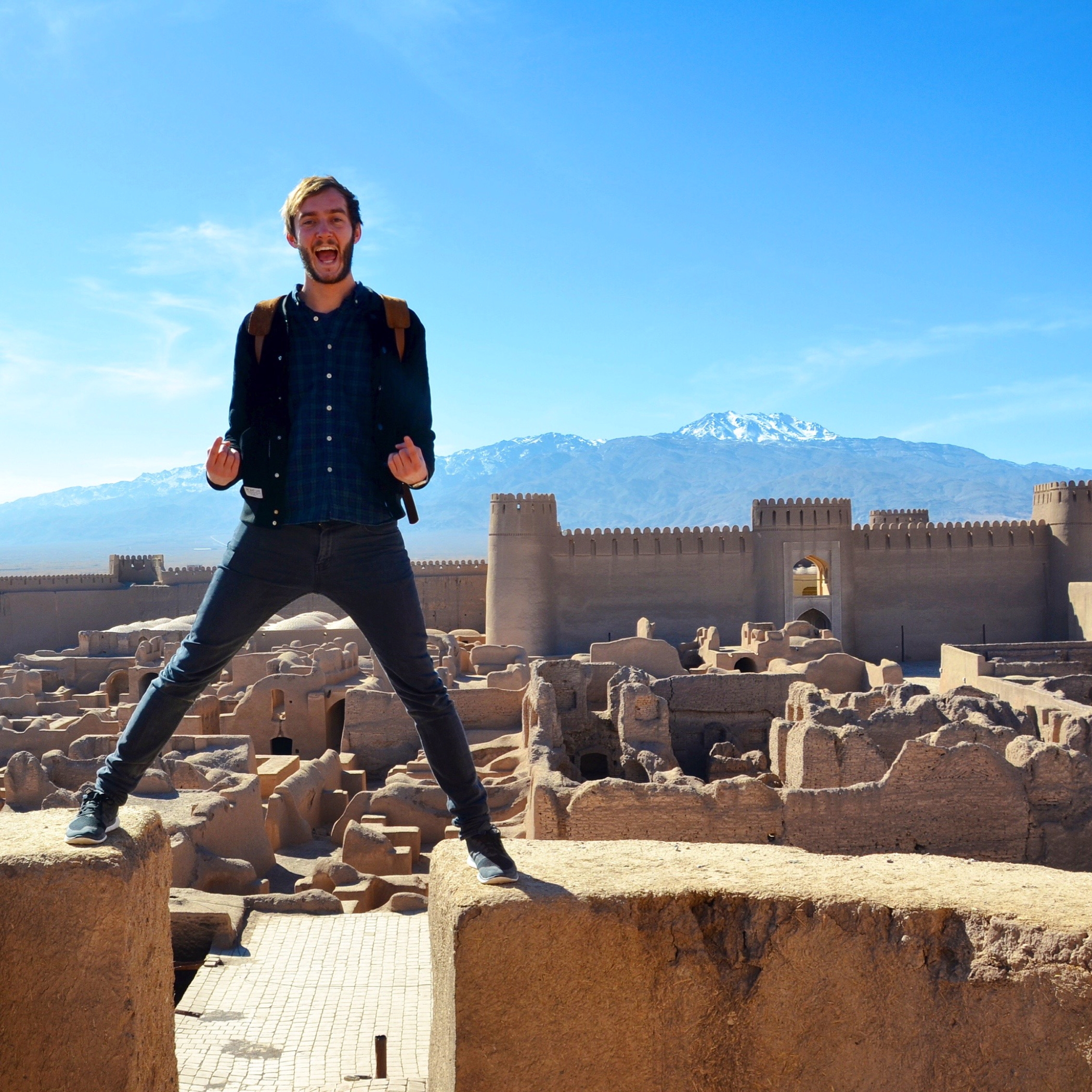 My Instagram 2015: In this photo I stand on top of the ruins of Rayen Castle in South Iran – what a surreal surrounding!
What can I say? Nearly everything in Iran let me fall in love: old caravansaries and castles like the ones in Rayen and Ban, charmingly tiled Golestan palace in Tehran, truly anekdotique moments in Shiraz, the deserts of Dasht-e Lut and Dasht-e Kavir and all the other great sights of Iran.
Anyways, the best part have been its wonderful people. So wonderful, that the friends I made on my trip in 2014 invited me to their wedding in Tehran in January. What a celebration. Of a marriage, of friendship and an amazing country. Beh salomaty, Iran! See you soon.
2. In love at Amman Citadel, Jordan

This snapshot shows two friends overlooking the city of 'white city' of Amman in Jordan while you could hear the muezzin chants. 
March took me back to the Middle East and to the fairyland of the Arab world: The Kingdom of Jordan. A place that is simply mesmerizing on every corner, from Amman and the famous ruins of Petra to the magical sunsets in Wadi Rum.
But it got even better. After a trip through the countryside, I ended up meeting Queen Rania of Jordan – in person! We even had a small talk, shook hands and took a cool photo to capture this moment. You think I am kidding? Find it right here in my Instagram feed.
3. Dominical coast, Costa Rica

A swarm of birds on a rocky island close to Dominical at the wild Costa Rican Pacific Coast.
I'm not quite sure why, but I always had postponed trips to Middle and South America to the far future. But it came quite differently. In April I jumped on a plane to Costa Rica!
And then this happened: The actual trip from Germany to San José took me 43 hours. My plane had to turn around to New York while halfway over Cuba due to a volcano interruption in Costa Rica. It took another night at the airport and 5 more hours of flight time to actually get there.
4. Greenest jungle in Costa Rica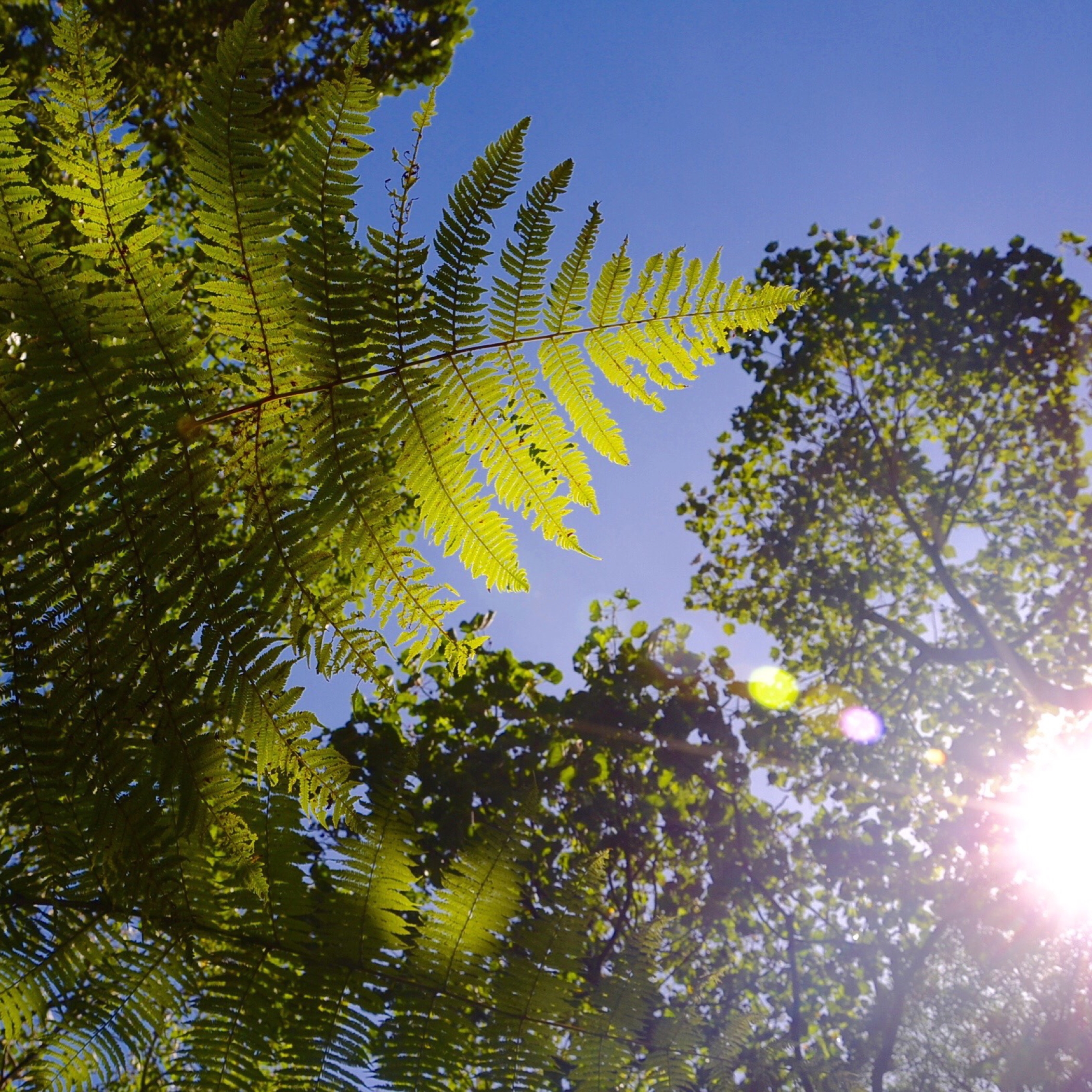 Green, greener, Costa Rica: While hiking from one waterfall to the other, I took this perfect jungle shot.
The trip came out to be totally worth it. Who would have imagined that the tiny country of Costa Rica is so diverse? With the Pacific Ocean in the West, the Caribbean in the East and tons of volcanoes and fascinating bright green jungle in between. A perfect surrounding to find my way to the one and only Pura Vida of Costa Rica. Check it out!
Then I probably made one of the most stupid decisions one can make when it comes to travel. My flight route was the following: San José – Houston – Frankfurt – Hong Kong. Yes that's right, 3 continents in 1 trip!
5. Stop & Go in Hong Kong, China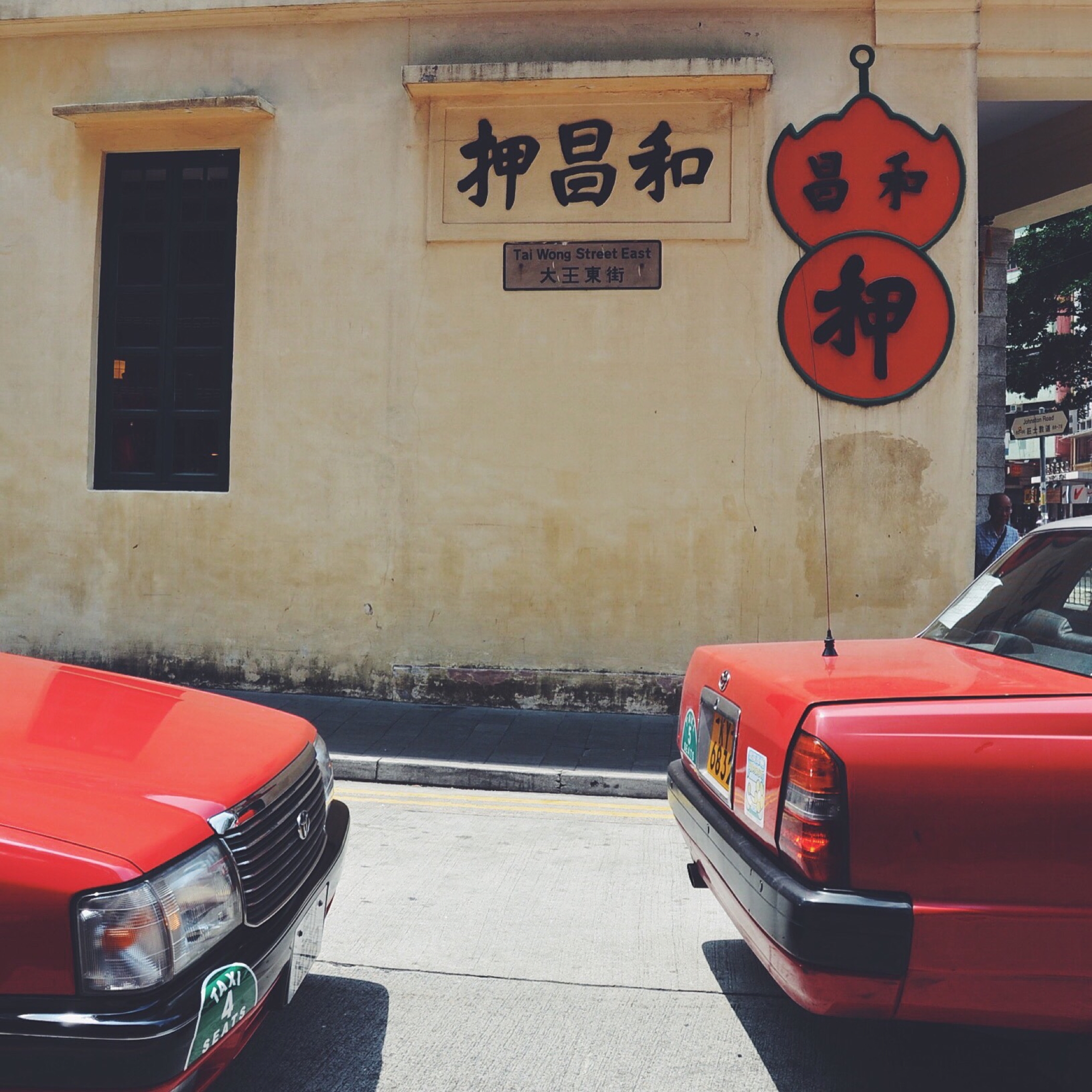 Strolling the streets of Hong Kong in May, I captured one of those silent moments in this Asian megacity.
Then I arrived in Chinas metropolis at 6 AM, explored the city and surrounding areas like Tai O Fishing Village all day and finished it with a nice dinner with bloggers and local influencers. As if that was not enough, it all ended in a looong Hong Kong night out.
But wait, regrets? Not at all. On the contrary, the visit once more showed me why I love this city so much. Yes, I am addicted to Hong Kong. True story.
6. Plaza San Francisco in Quito, Ecuador

Daily routine of the pigeons in front on Plaza San Francisco in the middle of Old Town Quito, Ecuador.
After a short trip to my beloved city of Vienna and its yummy Sacher cake, July brought me to my first South American country, Ecuador. And guess what, I was overwhelmed by this place from the very first minute.
I spend some days in the buzzing capital Quito with its charming 16th century Old Town, then explored its diverse surroundings along the Avenue of the Volcanoes (yes, even on the back of a horse! Yihaaa!!), took an adventurous ride on the famous Train Tren Ecuador and explored the Ecuadorian Amazon Rainforest, where I stayed in the middle of the jungle. With no wifi, nothing. Just nature, the indigenous people and me. Gracias amigos, this has surely not been my last visit.
August started with a food coma in Nuremberg. Came out my most favorite south German city is not only a magical place in winter time when the famous Christkindlesmarkt Nürnberg is happening, but also during summer. So together with my blogging buddy Steve I went on a culinary journey to find the best Nuremberg sausage and other Franconian delights.
And then the good news! Later on, my niece was born in Beijing. So uncle Clemens jumped on a plane to say hello. For a three weeks trip to the Jing and well, to Hongkong… I told you about my addiction, right? Just sayin'!
7. Vintage car & the Caspian Sea, Azerbaijan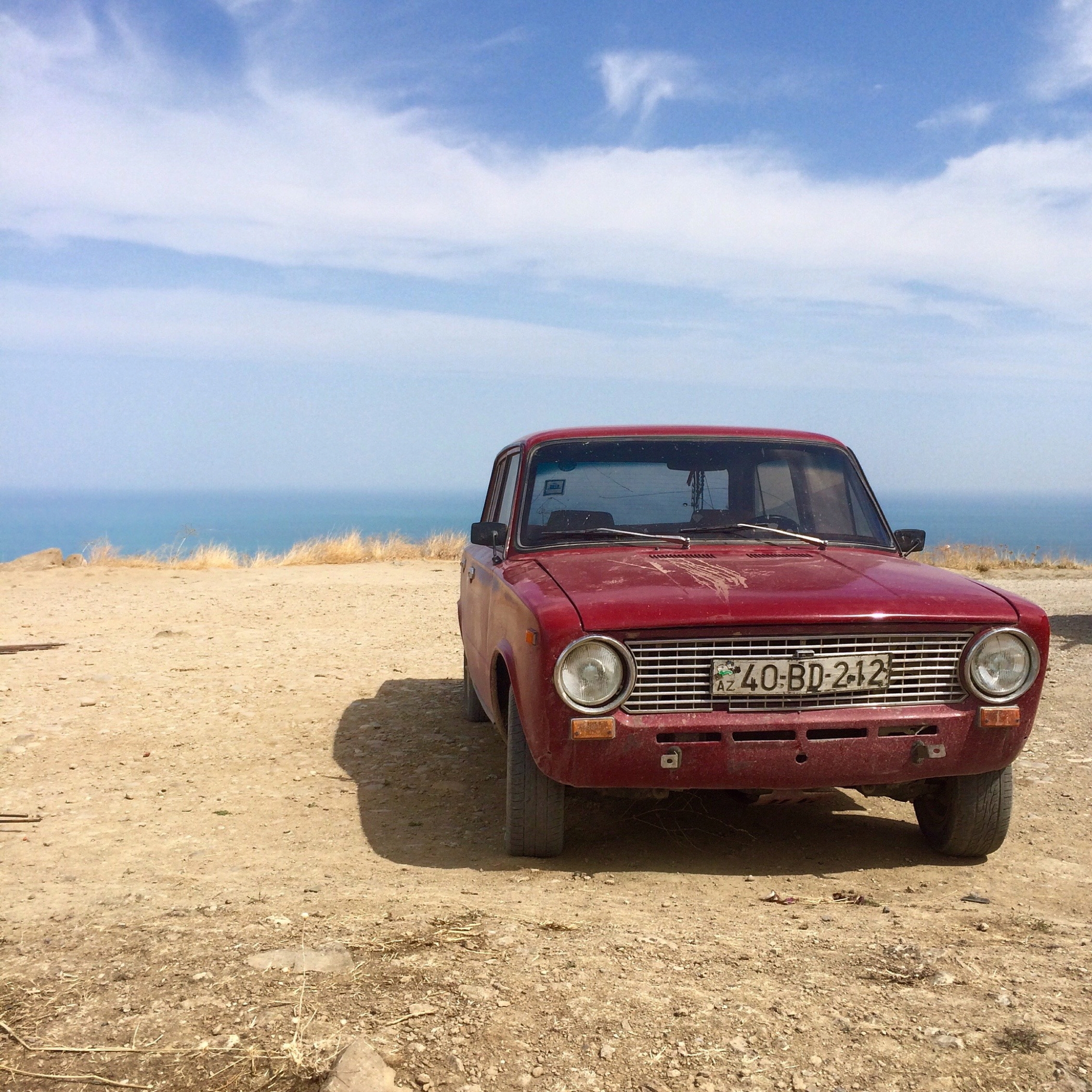 My Instagram 2015: A pretty old car standing on a cliff far above the Caspian Sea in the Azerbaijan Democratic Republic.
In September I managed to visit another dream destination of mine: Azerbaijan! What a diverse and truly fascinating country. While Baku is a big, modern city with an urban, hipster lifestyle, it's only a 2 hours bus ride to find yourself in the middle of the Caucasus.
8. Silent Mosque in Azerbaijan

Only in the diverse country of Azerbaijan you can find a beautiful mosque in the middle of nowhere. 
In the Caucasus region you can find people who probably have never ever heard about smartphones before. Not to mention the Internet. A place so unbelievably authentic that I need to go back very soon.
9. Glowing Salar de Atacama, Chile

When the sun sets at Salar de Atacama the ground is burning in the warmest reds and oranges that change every second till the earth glows in a festival of colors.
Chile! Never in the world would I had guessed that I would visit this country in 2015. But I did, and came back with fond memories of unhurried days with new found friends in charming Santiago de Chile, of the glowing sunsets in the Atacama desert and a moon so crystal clear that I managed to capture it with my iPhone. And well ok, also with a huge telescope.
10. Sunset in Atacama Desert, Chile

My Instagram 2015: Spending time capturing the magic of the moment in Atacama desert.
11. The moon as seen from Atacama, Chile

Ladies and Gentlemen, the moon. As captured with my very own iPhone. Not kidding!
Then came October. Or like we use to say in Germany: shit weather. High time to escape to Asia! And back to my old love when it comes to travel destinations, to Bali.
12. Sunset in Seminyak, Bali, Indonesia
Instagram 2015: One of the thousands of photos I took of sunsets while I spend one month on the island of Gods in October.
It was my sixth time on the island of the Gods and I spent a whole month there, living in a cozy homestay, exploring the place with a scooter and learning how to surf until I dropped. Literally.
A glorious, glorious month full of long sunny days and even longer night outs. Honestly, I could get used to you, Bali.
13. Tiny huts in Nusa Ceningan, Indonesia

This place is called Le Pirate Beach Club in Nusa Ceningan, where I stayed in one of those tiny huts. How awesome is this?
14. Jungle Fever in Ubud, Bali, Indonesia

Instagram 2015: Luxury between the simple life at the beach in Ubud, Bali, captured in one jungle shot. 
From Asia, I took a plane to Hamburg and further on to London to meet potential business partners and hang out with some of my travel folks at WTM, one of the world's biggest travel fairs. This trip was followed by a short hop to Graz in Austria and its 14 christmas markets where I think (…) I remember (…) that I managed to try at least one mulled wine at each one of them. Cheerio!
15. Canals of Amsterdam, The Netherlands

Instagram 2015: Yes, I AMsterdam! Just look at this typical canal in Hollands capital.
Then I went on my last journey to a European city that I had never visited before: Amsterdam. Don't ask me why it took me so long. Honestly, I want to live there. Such a charming town with its tiny canals and crooked houses. I absolutely loved it! Just look and this photo below you might understand what I mean.
That was my travel year on Instagram 2015. It once again reminded me of the importance to travel whenever you can. Don't wait for travel memories to create themselves. Just can't wait to see what 2016 has to offer. Safe travels everyone!
Did you like my photos on Instagram 2015? Then wait for 2016… Here you go: @anekdotique