London Travel Guide – How to visit London on a medium-budget
As already mentioned in an earlier blog post about How to visit London on a budget, there are several ways to spend very little or very much money in England's Capital. In case you don't want spend all your savings, but don't want to count every penny either, there is still another way to spend a fun-filled day in the city of umbrellas. Welcome to the Anekdotique Travel Guide for London on a medium-budget! Let's go!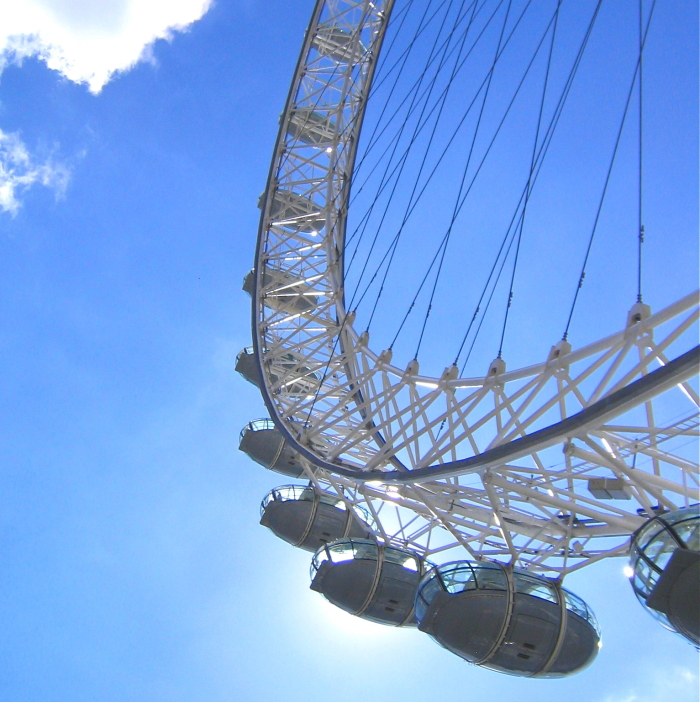 Activities in London
Of course, it would be absolutely no problem to spend several hundred or thousands of pounds a day. But in case you have about 50-70 P, excluding accommodation, there is a lot to discover.
First of all, there are all the picturesque flea markets that the city has to offer, such as the Portobello Road Market in Notting Hill (yes, that's where Hugh Grant spilled his drink on Julia Roberts shirt). Here, it should be pretty easy to find these old boots you always wanted or that picture frame for that fancy photo, that you always planned to hang up your wall.
 London event tip no. 1: 
Since a couple of years the NFL – the North American Football League – comes to Old Europe to play a couple of officials NFL games in the legendary Wembley Stadium and to advertise the most American of all sports. Last October I have discovered that this is much more than a big sports event… Check out my NFL experience in this former blog post: The NFL takes over London!
London event tip no. 2: 
Every autumn the London Design Week takes place and transforms the city into a design paradise: with over 300 single events across the capitol.
Besides the fair, many design stores and showrooms invite to exhibitions, snacks and drinks. And in the evenings, big design brands celebrate big parties throughout the city.
Important: Try to book your hotel as early as possible, because in the time of the London Design Week, rooms are rare and prices might also be higher than usual.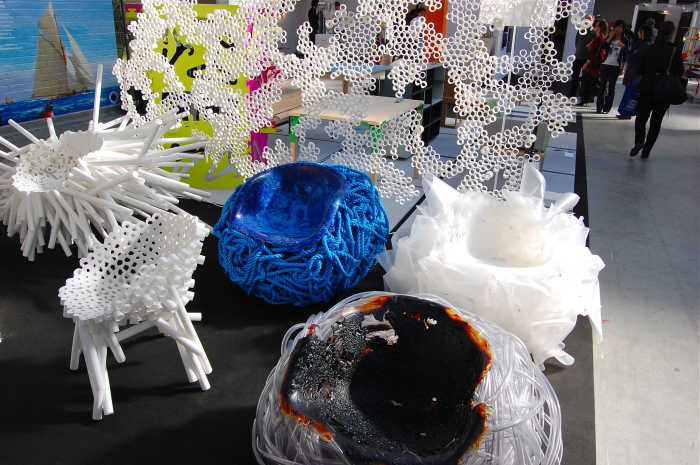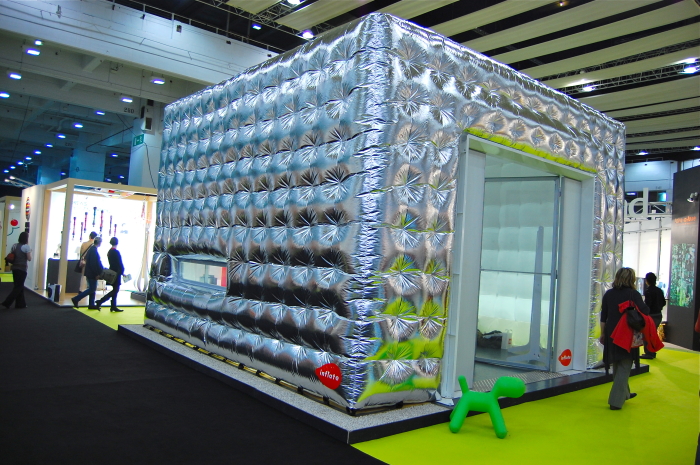 Sightseeing in London
So you are really willing to spend some money? Then I guess it could be a good idea to spend it for a ride with the famous London Eye, the giant Ferris wheel on the South Bank of the River Thames. But maybe skip the champagne in your gondola…. (Actually, I save that up for the upcoming blog post about spending all your money in London. Ha!)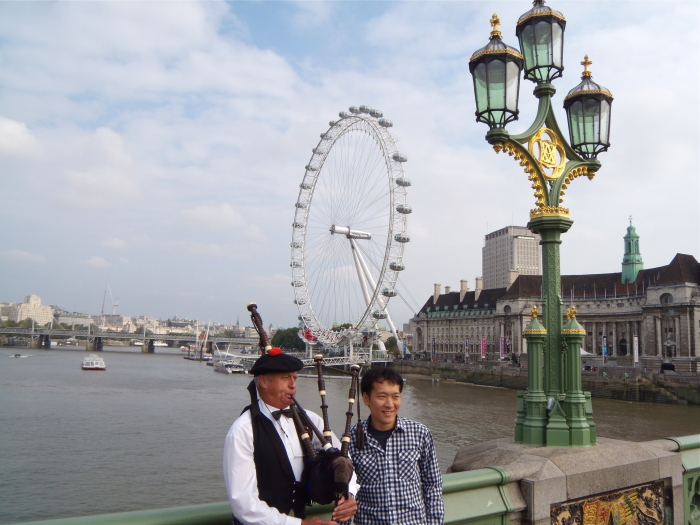 Besides the fact that London has some of the best museums and galleries in the world, from the renowned British Museum to the Tate Modern art gallery, the much cooler fact is that they are all for free. How cool is that?
Oh, you're here for spending some hard earned money? I forgot! In that case check out the tower of London, for example, or as it is also known: Her Majesty's Royal Palace and Fortress. What a name! I guess that's reason enough to pay the entry fee. Ok well, this fee also allows you to catch a glimpse of royal bling bling, also known as the Crown Jewels of the United Kingdom.
London sightseeing tip: 
During August and September the Queen makes her yearly visit to Scotland allowing the palace to open up these lavish rooms to the public, an event called Summer opening. ("Yay! She's gone! Let's get some people in here and have a party!"). Check the dates!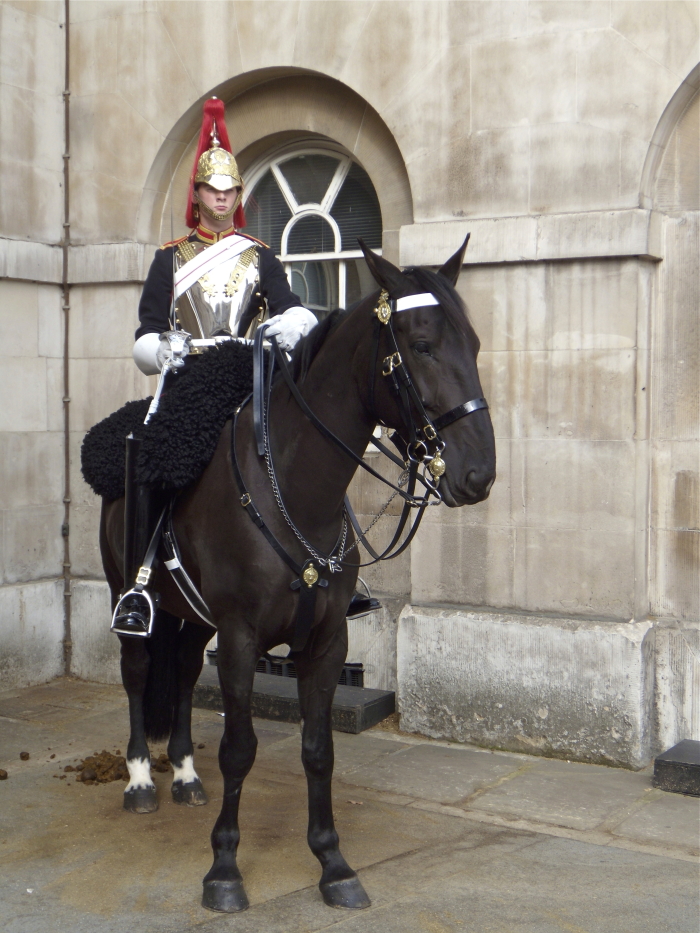 Eats in London
Well, when it comes to restaurants you'll be spoilt for choice. A pretty nice venue is Jamie Oliver's restaurant Fifteen in Islington (15 Westland Place), where you pay £19.00 for two courses at lunch time, which in my opinion is quite ok for quality food. The man himself said that Fifteen would "cook elegant, rustic, clean, honest food". So I guess after your meal you might feel a little bit proud of yourself, as if you just did something good. Well, at least something good for yourself.
Another nice restaurant for steak and burger lovers is TGI Friday. Dear American readers, at this point I want to apologize for this advice, as TGI might be common for you guys, but not for all European hungry souls as they don't have branches in every European country.
When in Shoreditch, make sure to check out the Albion Cafe, Bakery and Food Store in 2-4 Boundary St. This is a really nice venue with a great atmosphere. Better try to make a reservation beforehand, if you're willing to sit down at a table. It was crowded nearly every single time when I was there. They not only offer breakfast, lunch and dinner, but also an in-house bakery, a cake counter (!) and a great variety of great British food and drinks from established brands such as Coleman's mustard or Maldon salt to regional specialities.
Cake lovers should also check out Maison Bertaux in Soho (what a typical Bri'ish name indeed…), which claims to be London's oldest patisserie. Be aware as the interior may be a little weird, but then again also cute somehow. Not to forget that the cakes are fabulous.
Fancy London restaurant tip: 
Check out one of the four gorgeous London restaurants by Yotam Ottolenghi, who is one of the most exciting new talents in the cooking world. The main one is flagship Ottolenghi in Islington. An important fact is that he is Jewish and became famous with a book made together with his Palestinian executive chef Sami Tamimi. What a nice idea, that also sums up in their London venues.
Going out in London
Well, there are thousands of good pubs, cocktail bars and others in so many districts of the city from Soho to Islington and the East End. But, as we are all different in our drinking habits, you really have to check them out for yourself. Drink as much as your purse is willing to pay.
On the other hand, if you're looking for entertainment, check out the theatres around Leicester Square and Piccadilly Circus that often have plays with Hollywood stars like Sir Ian McKellen or Keira Knightley, who I once ran into at the back entrance of a theatre and still have memories of dozens of teens screaming "Keira! Keira! Keira!" as loud as possible.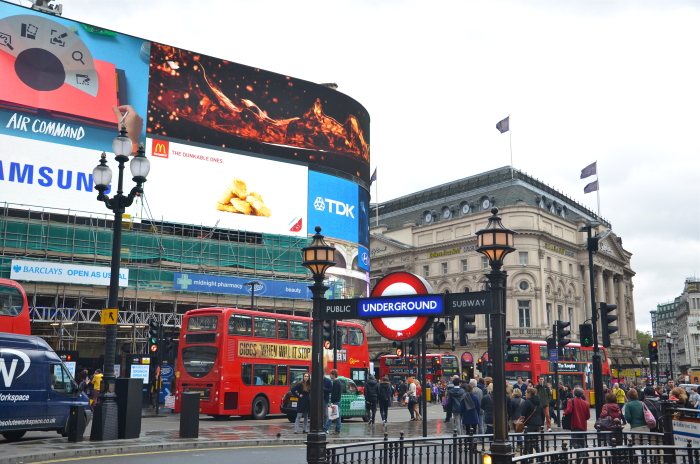 Event Tip: Musicals, Chicago for instance, are another great option for an enjoyable evening. Try to put your hands on half-price tickets for West End musicals or theatre plays on the day of performance at the ticket shop based in the Clocktower Building at Leicester Square. And better be fast!
Shopping in London
In my opinion, London is one of the best cities for shopping in Europe. Most shops of well-known brands can be found on Oxford Street, Regent Street and Soho. Girls go crazy at Primark, hipsters get lucky at Urban Outfitters and nerds at the Apple Store. Ok, jokes apart. But seriously, whatever you are looking for, you'll find it. If not in London, where else?
A nice thing to do, but no insider's tip at all, is a visit to the famous Harrod's, the giant upmarket department store located in Brompton Road in Knightsbridge. (Yeah blame me, but I like to stroll through the store!) It occupies a 5-acre site and has over one million square feet (90,000 m²) of selling space.
So in case that it's a rainy day, you could just spend the day spending your money in this shopping paradise. And don't miss the amazing food halls serving everything from high tea to tapas to Kobe steak to haute cuisine. Your mouth will start watering!
London shopping tip for bearded men:
For proud bearded men or those who want to get rid of it, I recommend Taylor of Old Bond Street on, well, on Old Bond Street. They sell every single tool one could use for a beard: for shaving a beard, trimming a beard, combing a beard, colorizing a beard or even straightening or braiding a beard. In other words: a moustache's heaven. Oh and you can get a proper shave by a real shaving professional.
London shopping tip for fans of Apple and so on:
When you're planning to buy a Mac, an iPhone or any other device, check the British prices beforehand. They are often a little better than in many other European countries like Germany for instance.
Shopping tip for rainy days in London: 
In case that it's a rainy day and you don't have an umbrella with you, you could of course just stay in a department store like Liberty or Harrods the whole day. Another option is to buy an umbrella. (Who would have guessed?) Check out the umbrella by the brand London Undercover. They sell a wide range of stylish ones from small to big, from classy to fancy.
Places to stay in London on a medium budget
Try to find a mid-range hotel like ibis, for example, in a good location, which means close to an underground or overground station. There are tons of good options where you pay about £70-80 per night for a proper and clean double room.
Another idea is to rent an apartment, for example with GowithOh, where they offer flats in many districts of London and at different price levels (Note: This tip is presented by GowithOh).
Another tip: 
Try to shoot yourself a nice hotel room at Priceline.com – You'll be surprised at what price you can get a 3 or 4 star hotel room. I managed to pay only about 40 Euro per night at Mariott once.
London Airports
When it comes to airports, you are once again spoilt for choice. As I mentioned in the other blog post, London has nearly as many airports as soccer clubs. Well, nearly. The best option in terms of comfort is Heathrow Airport. Why? Because you can just sit down in the tube after arrival and the Piccadilly Line will take you straight into the city centre in about an hour, and all that at a normal tube price. The faster and pricier option is Heathrow Express for £16.50 one-way.
Airport tip: 
The deluxe airport option is London City Airport, which is located on a former Docklands site in the London Borough of Newham, and thus pretty close not only to Canary Wharf, but also to Central London.
London Transport
There's the famous tube, there are the famous red London busses and yes you definitely have to take a famous London cab at least once! It's like sightseeing while sitting in the site itself! How cool is that?
What? You just decided to go for the even cheaper option? Ok, here you go: London on a budget – an Anekdotique Travel Guide.
Or in case that all this money spending ideas are way to cheap and absolutely not your style, than, indeed, watch out for blog post no. 3: London with a higher budget.
Planning a trip? Check out my favorite London travel guides:
Questions or suggestions to this London travel guide? What's your advice? Leave a comment!
Enjoyed this article? Follow me on Facebook and get notified about new posts!